The Washington & Oregon Higher Education Sustainability Conference (WOHESC) is a platform for inspiring change, facilitating action, and promoting collaboration related to sustainability within the region's higher education institutions. Conversation, workshops, and networking opportunities will empower participants to advance environmental performance at Washington and Oregon State institutions of higher education.

As a regional conference, WOHESC promotes a "local" focus, with dialogue specifically addressing issues in the Pacific Northwest. Solutions will be tailored for implementation in our unique political, social, economic and environmental climate.
WOHESC 2021 Program Committee
Claudia Frere-Anderson | Director, University of Washington Sustainability

Kathleen Klaniecki | Sustainability Coordinator, Central Washington University

Lindsey MacDonald | Sustainable Communities Partnership Coordinator, Western Washington University

Adam Maurer | Sustainability Coordinator, Seattle Colleges

Jenny McNamara | Campus Sustainability Director, Portland State University

Steve Mital | Director, Office of Sustainability, University of Oregon

Briar Schoon | Sustainability Manager, Portland Community College

Jim Simon | Director of Sustainability, Gonzaga University

Victoria Smith | Director of Regional and International Engagement, UBC Sustainability Initiative (USI), University of British Columbia

Brandon Trelstad | Sustainability Officer, Oregon State University

Ericka Dickey-Nelson | Founder & President, Social Enterprises, Inc.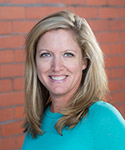 Sierra Winegarner | Program Director, Social Enterprises, Inc.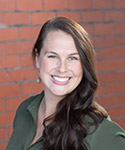 Who Attends
FACULTY from across disciplines, who teach and/or research interdisciplinary campus sustainability issues ranging from carbon emissions, sustainability education, food systems, planning, community connections, waste reduction, and many others.
OPERATIONAL STAFF who want to learn more about energy conservation, waste reduction, carbon emissions, food procurement, green cleaning, and organic landscape practices. Includes facilities directors and managers, resource conservation managers, LEED building designers and operators, energy conservation staff, food service directors, custodial directors, grounds staff, and others.
ADMINISTRATORS who want to explore sustainability planning and infrastructure, project funding, carbon reduction goals, and sustainability recognition and marketing. Includes university presidents, vice presidents, CFOs, and department directors.
STUDENTS who are interested in furthering sustainability at their home campus, including student leaders, researchers, activists, peer educators, club members, and others.
STUDENT DEVELOPMENT STAFF who would like to learn more about infusing sustainable practices and concepts into residence halls, student government, student clubs, student activism, student recreation, new student services, career services, and other areas.
NON-PROFIT, GOVERNMENT, AND COMMUNITY STAKEHOLDERS who interact with colleges and universities to advance their mission and further campus sustainability.

"The event amplifies sustainability in our region by bringing together all the pieces of the sustainability puzzle-students, staff, faculty, and community-and allowing them to work and think collaboratively in a way that fosters real and lasting change upon returning to our home institutions."

- Jim Simon | Director of Sustainability, Gonzaga University

© 2020 | Event by Social Enterprises, Inc.

1604 NW 15th Ave
Portland, Oregon 97209
Office | 503.226.2377
Toll Free | 1.855.740.8417