Thank You for Joining Us at WOHESC 2020
Hosted at the University of Oregon in Eugene, WOHESC 2020 allowed attendees to learn, connect and strategize for the future of climate justice in higher education. WOHESC continues to advance action around equity, diversity and inclusion through thematic elements, speakers and attendees while aiming to examine systemic change and generate dialogue that guides and inspires action. Our outstanding conference program focused on the root causes to sustainability challenges and positive actions to address them. Experts and leaders in higher education and sustainability shared their experiences on topics ranging from meaningful projects that impact the community and the environment, climate resilience, social permaculture and more.





View our 2020 Event Report to learn more about the issues that were covered, who was there and our results.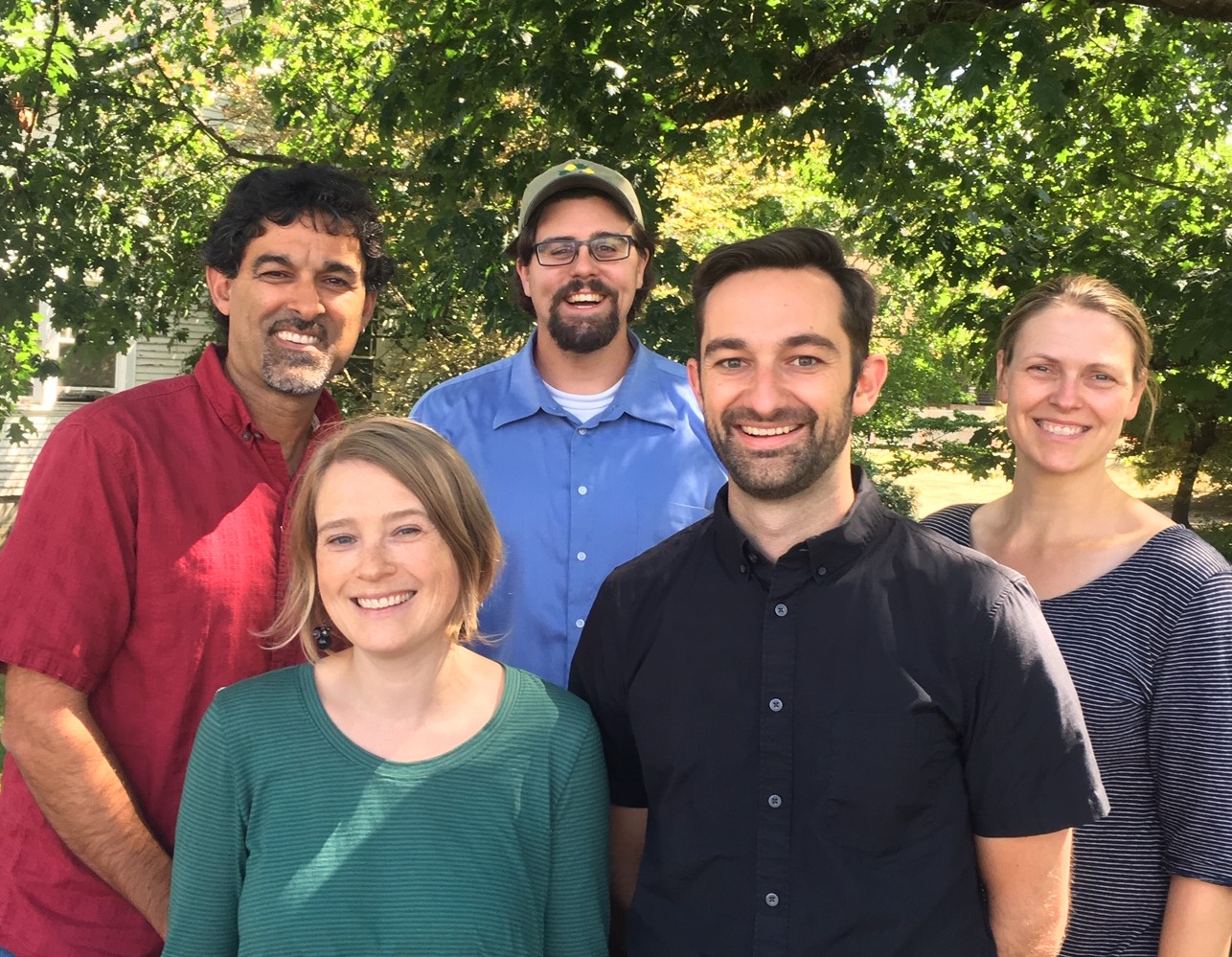 "WOHESC 2020 brings sustainability leaders from around the Pacific Northwest to the University of Oregon. The UO has long been a leader in sustainability in higher education, featuring top-ranked academic programs, leading researchers, sustainably designed buildings, thoughtful operational practices, and passionate, active students. We're excited to open our campus to the top thinkers and doers from around the region. The UO is located in Eugene, Oregon, long a center for environmental and social activism, and a place working hard to become a leading medium-sized sustainable city We encourage this year's participants to continue developing the focus on diversity, equity and inclusion in sustainability while at the same time sharing solutions-oriented best practices. The conference is an ideal setting for students, staff and faculty to come together to strategize, share, and take action across all areas of sustainability. "
- University of Oregon Team

WOHESC In the News
News: UW at the 2019 AASHE conference // 12.11.19
Podcast: Kevin Wilhelm at WOHESC 2019 // 3.14.19
Podcast: WOHESC 2019 Opening Keynote by Dean Lisa Graumlich // 3.8.19
Podcast: Kiran Oommen, Our Childrens Trust & The Climate Trial of the Century // 3.6.19
News: Ellen Moore Named "Champion of Sustainability" // 2.28.19
News: Bellevue College wins green honor // 3.14.18
News: Washington - Oregon Higher Ed Sustainability Conference Recap! // 2.14.18
News: Sustainability conference inspires students // 2.13.18
News: Working with Complexity, Focusing on Solutions | Lessons Learned from WOHESC // 2.12.18
News: McKinstry names Bellevue College "Champion of Sustainability" // 2.9.18

Press Releases
Media Advisory // 2.25.20
Press Release: Youth Climate Activist and Prominent Writers to Discuss Climate Change Coverage and Lawsuit Progress at 2020 Washington & Oregon Higher Education Sustainability Conference // 2.5.20
Press Release: WA & OR Sustainability Conference to Explore Root Causes to Sustainability Challenges and Ways to Address Them // 12.10.19
Press Release: WA & OR Higher Education Sustainability Conference Seeking Proposals for 2020 Program Focused on Root Causes to Sustainability Challenges // 9.24.19
Press Release: Students Suing Federal Government in Landmark Climate Lawsuit to Share Their Standpoint at Higher Education Sustainability Conference // 2.1.19
Press Release: WA & OR Sustainability Conference to Advance Equity, Diversity and Inclusion in Higher Education // 1.2.19

2020 Conference Redux
Get a refresher on WOHESC - with key statistics and quotable moments from attendees.
2020 Event Report